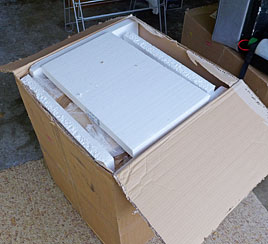 The second box arrived 14 days after shipment. US Customs charged 8% of sales price for total shipment.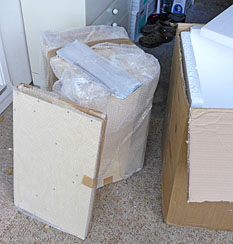 Packaging looked good. As I unwrapped the bubble pack I found that the plastic bag with dowels, screws, glue, etc. had ripped open. I collected all spilled parts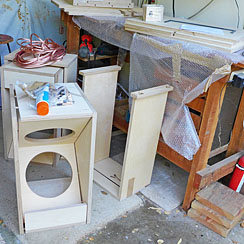 The box contained a woofer, bridge, connector brackets, wiring, glue, various screws and small parts.