| Introduction | Specifications | Construction | Electronics | Supplies | Photos | Pluto-2.1 |
Photo Gallery
PLUTO has been built in many parts of the world:
Australia, Austria, Belgium, Brazil, Bulgaria, Canada, China, Croatia, Denmark, Finland, France, Germany, Greece, Hong Kong, Iceland, India, Indonesia, Ireland, Italy, Japan, Luxembourg, Malaysia, Monaco, Netherlands, New Zealand, Norway, Philippines, Poland, Portugal, Russia, Scotland, Singapore, Slovak Republic, Slovenia, South Africa, Spain, Sweden, Switzerland, Taiwan, Thailand, UAE, UK, USA (AK, AL, AZ, CA, CO, CT, FL, GA, HI, ID, IL, IN, KY, MA, MD, ME, MI, MN, MO, MS, NC, NE, NH, NJ, NM, NY, OH, OK, OR, PA, SC, TN, TX, UT, VA, VT, WA, WI, WY).
Note that for privacy reasons I cannot give you the name of someone in your area, who you might want to visit, so you can listen to their PLUTO system. Try to make contact with a willing person via the ORION/PLUTO/LX521 Forum.
Send me your photos of PLUTO to show others how you adapted it to locally available construction materials and to your life style.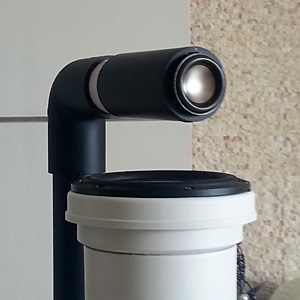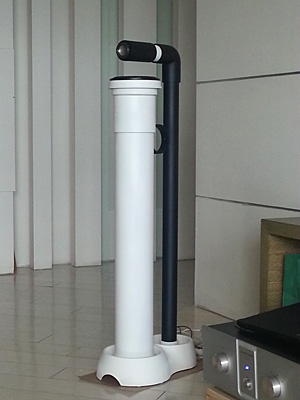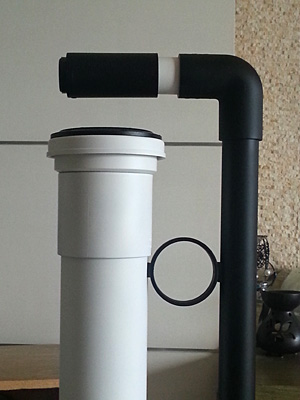 C.K. Chan, Canada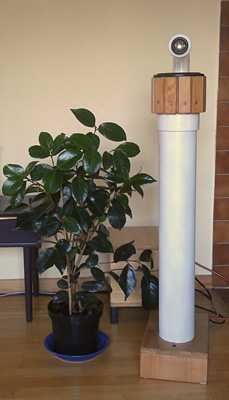 Hans J. Klarskov Mortensen, Denmark - PLUTO 2.1+
"Building the Pluto-2.1 was a great project. I had no prior experience with a soldering gun but thanks to the instructions and a knowledgeable friend it all worked out. The sound of the Pluto-2.1 delivers exactly what is described on the website and by other builders. After spending a lot of money over the years on Hi-Fi these little speakers are all one really needs. Plug them in, forget the gear and enjoy the music. They are very good at creating the stereo illusion in a variety of settings and acoustics. They are enjoyable to listen to from any seating position and are truly revealing in the sweet spot. They are easy on the ears for long periods of listening and contrary to more complex and expensive set-ups I find them more forgiving on less than perfect recordings. The fact one can throw them in the car to demonstrate anywhere with any device is icing on the cake. I will certainly build other Pluto's (for the office, the workshop, the garage...)"
JP Schroeder , Canada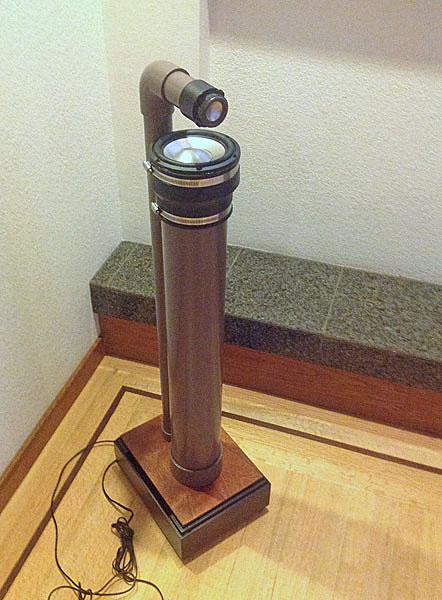 Ed DelMonte, CA
| | | |
| --- | --- | --- |
| | | |
| | | |
PLUTO-2.1 System made in China for the domestic high-end audio market. Pipes and enclosures are made from Aluminum. Four power amplifiers, line level analog crossovers and equalization are combined with a stereo preamplifier and input selector in the same enclosure. They can be operated by remote control. www.linkwitzworks.com - - Review by "Hifi Pig"
These speakers are also available in the UK from www.plutospeakers.co.uk. - - Reviews by www.6moons.com and www.hifiwigwam.com.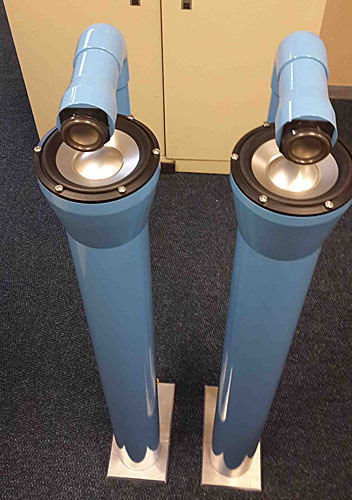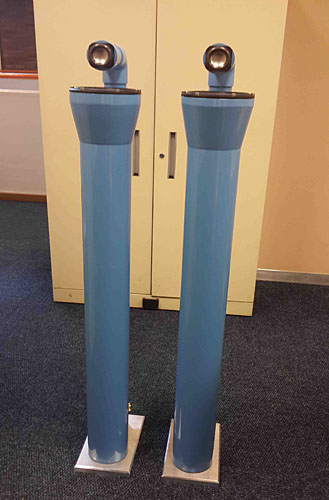 Stephan Oberholzer, South Africa
Marcin Sobocinski, Poland
Aluminum alloy pipes, damped with mass loaded vinyl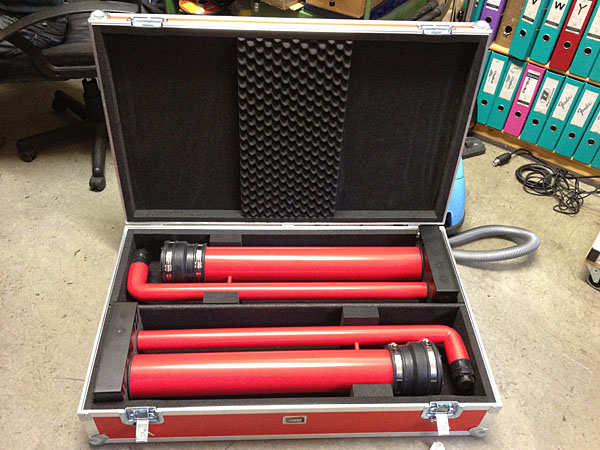 Konrad Hanten, Sinnl & Hanten GmbH, Austria
Stephan Oberholzer, South Africa --- Class D power amplifiers of his own design integrated with PLUTO xo/eq on SMD circuit boards
Ruediger Rauskolb, Spain

Inspired by omni and dipole performance after having built ORION, PLUTO, LX521, NaO Note II RS, Nathan, and purchased Duevel Venus.

The dipole woofer was later replaced by the PLUTO+ sealed box woofer for greater output.

Vifa tweeter in waveguide
Scanspeak 10F high mid in open baffle
SEAS Excel W15 low mid in sealed pipe
SEAS L16RN-SL (2x) woofer in open H-frame
miniDSP 2x4
Behringer NU1000 amps
Randy Bernardi, CA

PLUTO and WATSON

The ABS tubes were finished with Valspar Patina Glaze over spray paint.
The finish on the bases is Martha Stewart Textured Metallic. Both were sponged on,
easy to apply, and give a professional appearance.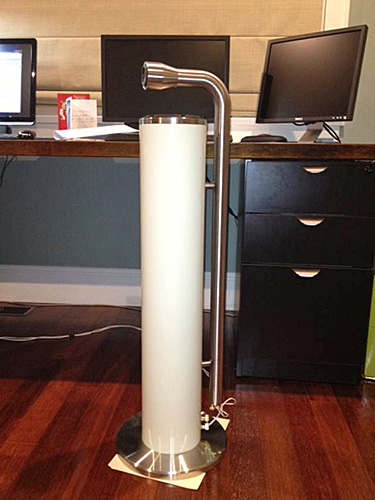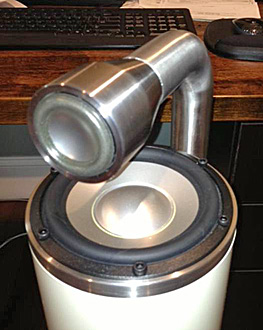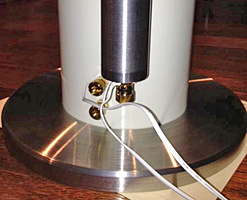 Clinton Yiu, Canada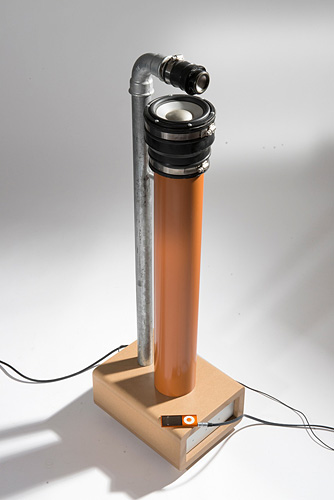 Günter Garger - handwerk holz & stahl, Austria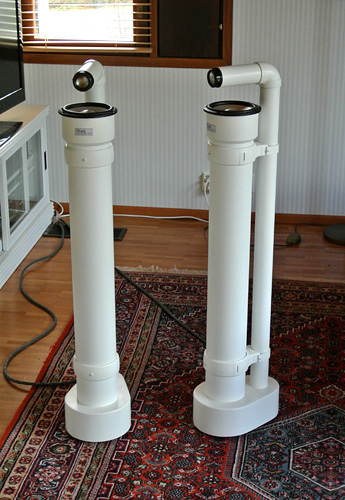 Martin Maeklin, Finland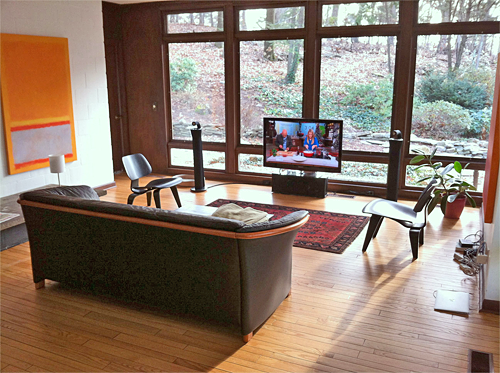 "I have a new house. The main room sports lots of glass, is 18.5' x 30' including the kitchen w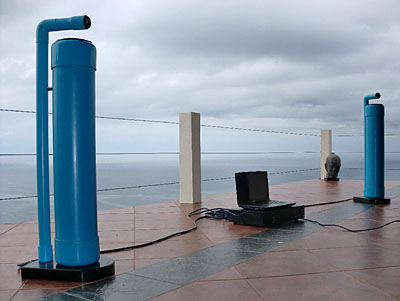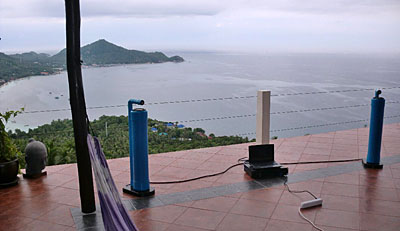 'windjammer', Thailand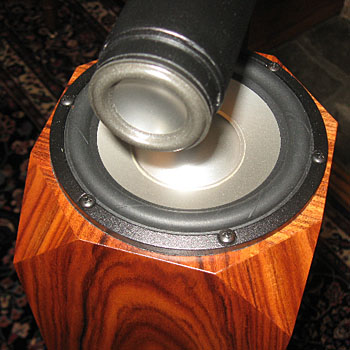 Gregg T., NY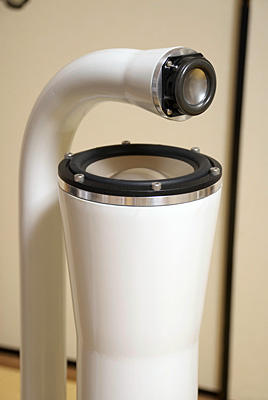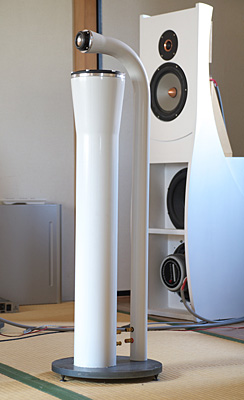 Kentaro Kumagai, Japan - https://www.facebook.com/daredevils36kk/notes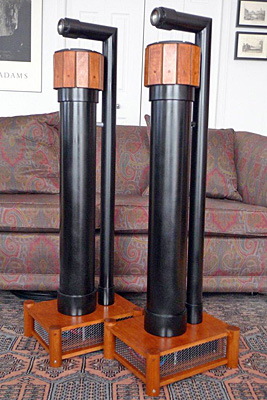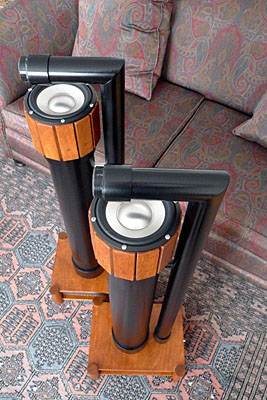 Martin Coté, Canada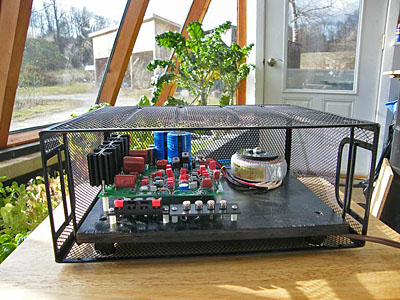 "Paul Wooferwitz", NH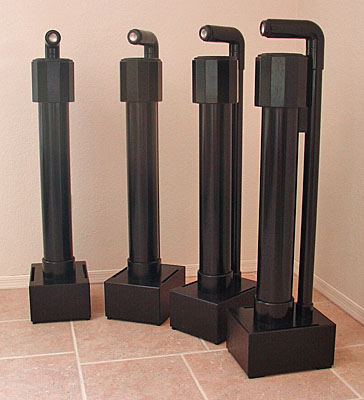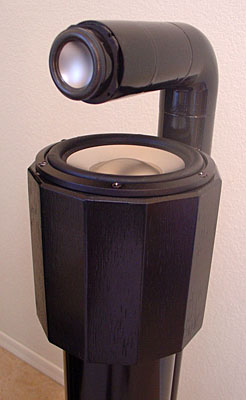 Brian Lenharth, AZ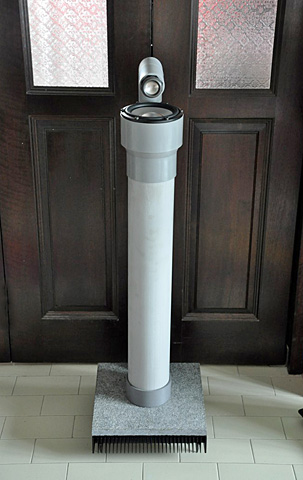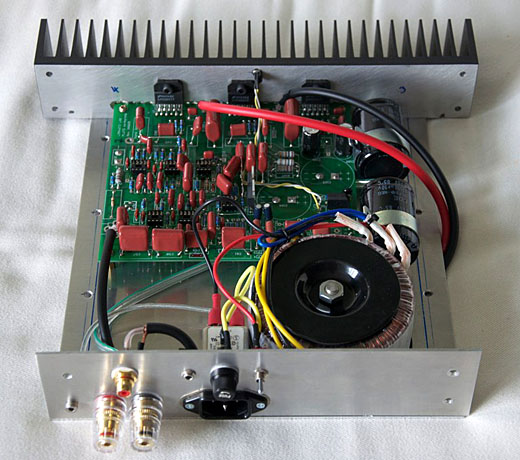 Paul C., Singapore Low profile electronics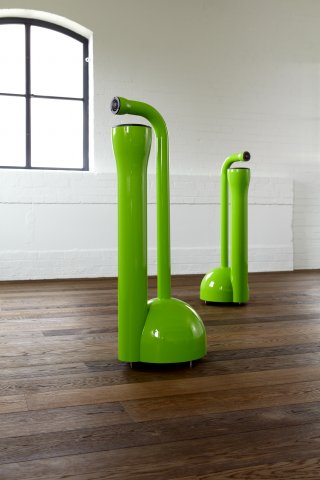 Wave Science Technology, 2010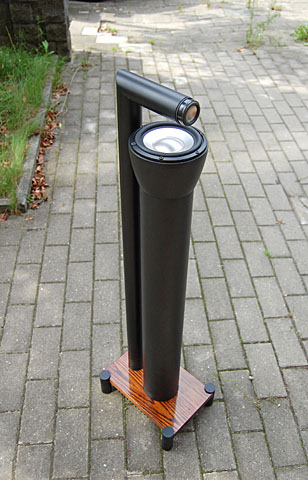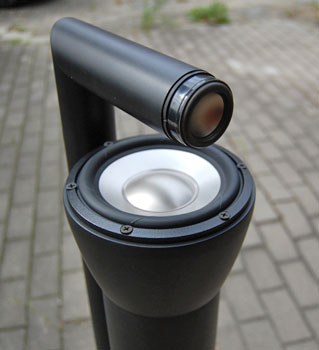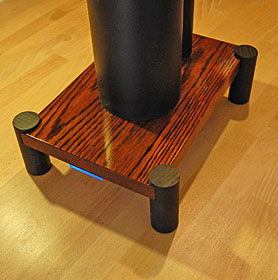 Nebosja Zdravkovic, Belgium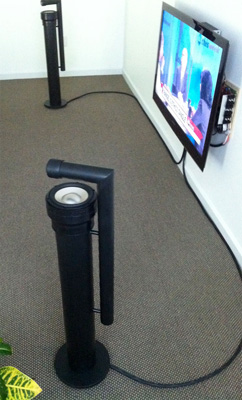 Michael Monahan, CT
| | |
| --- | --- |
| | Dominik Juergen-Lohmann, Singapore |
| | | |
| --- | --- | --- |
| | | Bidibidi's Holiday present, Switzerland |
| | |
| --- | --- |
| Keith Morgan, UK | |
| | |
| --- | --- |
| Rafal D., NY | |
| | |
| --- | --- |
| Robin Grinnall, UK | |

Woofer top made from PVC coupler and two MDF rings

Carl Holgers, Stockholm, Sweden


Machined cooling section accommodates filter capacitors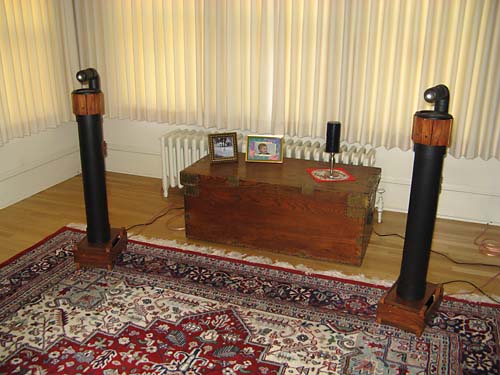 Paul Schelin, MN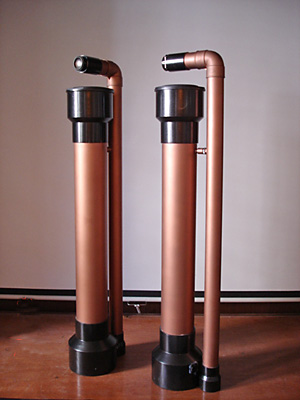 Jay Panicker, Bangalore, India (construction)
| | |
| --- | --- |
| Nick, Hong Kong (built by Wood Artistry) | |
| | |
| | |
| --- | --- |
| | Johannes, Peter, and Christian, Austria |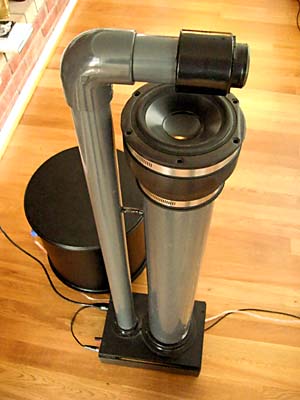 Sverre Holm, Norway
| | |
| --- | --- |
| Bill Schneider, OH | |
Leon Ford, UK
The base was made to look like Granite
Simon Dick, Australia
Two thin pipes each with sand fill in-between
Hans-Juergen Voigt, Germany,
and the local competition
| | |
| --- | --- |
| Konrad Hanten, Austria | |
| | |
| --- | --- |
| David Reite, WA | |
| | |
| --- | --- |
| Charles, Wander, & Marcio's Pluto design, Brazil | |
| | |
| --- | --- |
| Greg DeKors, OH | |
| | |
| --- | --- |
| Steven Hill, Singapore | |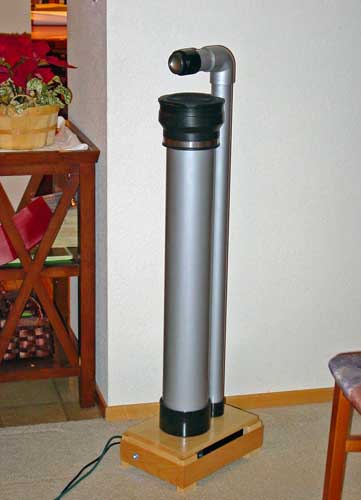 Johannes Stein, CA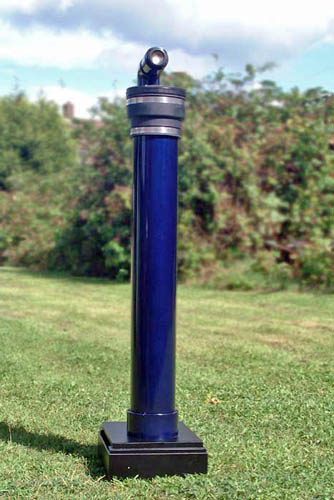 PB, England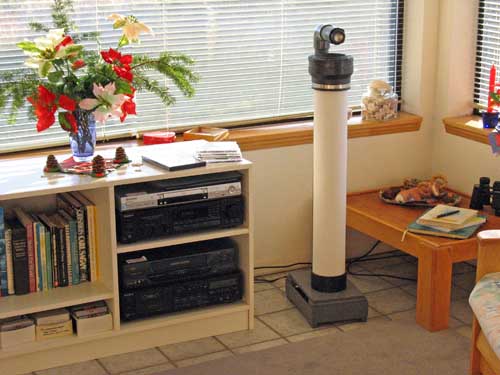 My own at Sea Ranch, CA, vacation home


| Introduction | Specifications | Construction | Electronics | Supplies | Photos | Pluto-2.1 |