LXmini+2

The LXmini+2 was designed to render sound recordings with clarity, neutrality and with detailed, 3D-like imaging, when properly set up. The speakers will reveal what is in a recording, but never add unpleasantness. You will get lost in the music and have a big smile on your face, guaranteed!

The LXmini+2 is a 3-way loudspeaker, which can be built DIY from a Kit for around $1800, including a miniDSP 4x10HD equalizer/crossover. Additionally, 6 power amplifiers in the 50 W to 200 W range are needed. The speaker's frequency range extends from 25 Hz to 20 kHz. The horizontal and vertical off-axis frequency response, which is heard via the room, is spectrally neutral. Thus, listening off-axis merely changes the viewing angle to the phantom acoustic scene rendered by the seemingly absent loudspeakers.

With an LR2 crossover at a low 60 Hz the two subwoofers can be placed next to or against the side walls of a room. Path length differences to the listener can be compensated for in the DSP unit. Dipole woofers can also be angled to reduce room mode excitation and thus preserve articulation in bass sounds.

The LXmini+2 performs sonically like the LX521.4 and comes close to the full-range dipole's ultimate refinement of sound presentation, though at 10 dB reduced volume levels in the bass.

(An upgrade from LXmini to LXmini+2 requires addition of two LXsub2 subwoofers, a stereo power amplifier (2x 50 W min), and a miniDSP 4x10HD) ---- SL - 8/16
LXmini+2 Construction Plans/License
and ATI Amplifiers from
www.linkwitzlab.com
2x miniDSP 2x4 .... $210
miniDSP 2x4 Advanced plug-in / 48kHz processing .... $10
2-in analog, 8-out analog, 0.9V

miniDSP 4x10 HD .... $499
miniDSP 4x10 plug-in / 96kHz processing .... $10
2-in analog, 2-in digital, 8-out analog, 2V, local knob and remote volume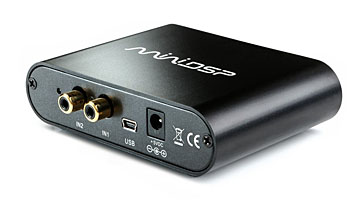 LXmini subwoofer add-on from OPLUG Forum
Sealed box subwoofers for the LXmini. A cost effective solution when bass is lacking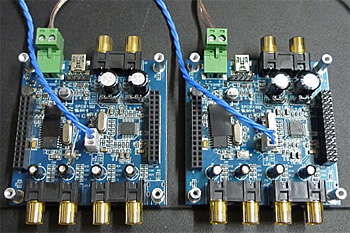 2x Open Baffle Subwoofer Flat Pack .... $622
Includes wood, mounting hardware and two SEAS 10" drivers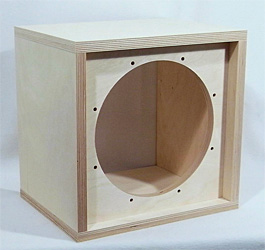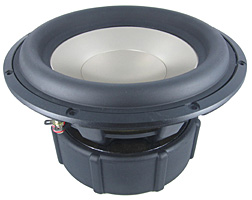 LXmini+2 Kit .... €998
4+2 SEAS drivers
Precision cut tubes, predrilled
CNCed HDF parts in dull black (high density wooden material, without the downsides of MDF like soaking edges, etc)
Screwless FR driver mount, no visible screws on upper tube
Capless lower tube mount
Screwless upper tube support
2 Speakon 4-way plugs "1-click"
Internal cables
Rubber couplers
Damping material
Dowel joints avoid visible screws
Internal cables
U-frame woofers
Kit does not contain: electronic crossover/amp/amp-cables, paint, glue, license/plans
Upgrades available on request: transparent tubes, lacquered tubes, etc.

Worldwide shipping:

LXmini+2 Kit incl. drivers EU 59€ / US&CAN 149€ / World 189€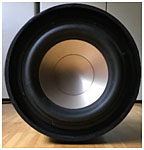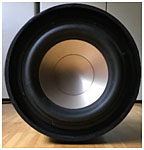 ---------------------------------------------------------------------------------------------------------------
LXmini to LXmini+2 Upgrade Kit .... 499€
Woofer +2 Kit plus 2 SEAS woofer drivers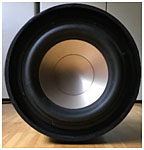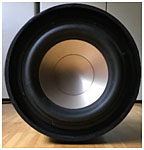 Worldwide Shipping: LXmini+2 Upgradr Kit incl. drivers: EU 39€ / US&CAN 89€ / World 109€

Contact: Dr. Frank Brenner, info@magicLX521.com
Plans/License is required to purchase kits and assembled systems. | Terms & Conditions |
Send proof of Plans/License ownership to <plans@magicLX521.com>
DSP / Pre-amplifier / 6 Power-amplifiers

PowerBox

4180 .... €1890
Includes high-end DSP, preamp and 4 power amps from Hypex
PowerBox 4180 drives the LXmini part and delivers the processed woofer signal for the external power amplifier: PowerAmp 2180

PowerAmp 2180 .... €699
Inputs: 2x XLR balanced analog. Output: 1-click SpeakOn 8ch plug, 2x UcD180OEM

2x Speaker Y-cable .... €178
"1-click" SpeakOn, Y-cable between PowerBox 4180 and LXminis, 2x 2,5m
"1-click" SpeakOn, Y-cable between PowerAmp 4182pro and Woofers, 2x 2,5m
(4x 5,0m .... €218)

Worldwide shipping: e.g. EU 25€ / US&CAN 79€ / World 85€, plus 15€ insurance

EU residents add 19% VAT

4180 is a preamp with volume control, a 6-ch DSP with 6ch-DAC, feeding a 4-channel power amplifier in one slim but massive powder-coated aluminum top with brushed stainless steel front plate.
Digital inputs: RCA, optical, XLR, AES/EBU, USB
Analogue inputs: Two pairs of true balanced analogue inputs (RCA-XLR converter cables available)
Optimized, fully balanced internal system layout, allowing shortest signal traces, minimizing losses and artifacts.

NEW since 2016:
PowerBox 6pro NCore Master for LXmini+2 or LXstudio (€2490)
and with an additional PowerBox 6pro NCore Follower for LX521.4 (

+€2490)
See Burning Amp 2016 and Open House 2017 and PB 6pro PDF

Contact: Dr. Frank Brenner, info@magicLX521.com

Plans/License is required to purchase kits and assembled systems. | Terms & Conditions |
Send proof of Plans/License ownership to <plans@magicLX521.com>
LXmini+2 Loudspeaker System .... €4990
Loudspeakers / DSP / Pre-amplifier / 4 Power-amplifiers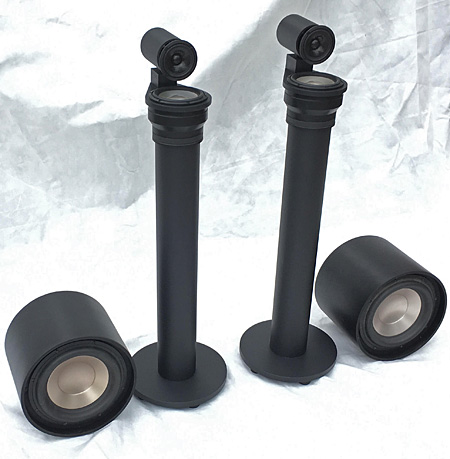 The System contains:
2x LXmini Loudspeakers
Dull black lacquered HDF parts and tubes, capless tube mount, screwless fullrange mount.
Alternatively, with transparent acrylic glass tubes. Individual lacquering schemes upon request.
2x LXsub2 Woofers
U-frame woofers, round baffle, dull black lacquered finish
PowerBox 4180
Includes high-end Hypex DSP, preamp and 4x power amps from Hypex.
IR-remote receiver for volume control.
PowerBox 4180 drives the LXmini part and delivers the processed woofer signal for the external woofer
woofer amplifier: PowerAmp 2180 (2x 180W)
PowerAmp 2180
Inputs: 2x XLR balanced analog. Output: 1-click SpeakOn 8ch plug, 2x UcD180OEM
2x XLR cables
to interconnect PowerBox and PowerAmp
2x Speaker Y-cable
"1-click" SpeakOn, Y-cable between PowerBox 4180 and LXminis, 2x 5m
"1-click" SpeakOn, Y-cable between PowerAmp 2180 and Woofers, 2x 5m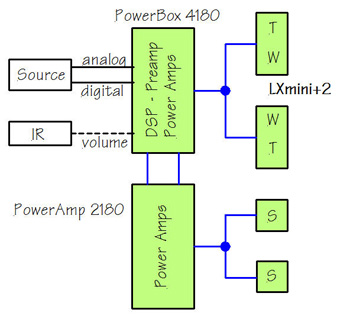 NEW since 2016:
PowerBox 6pro NCore Master for LXmini+2 or LXstudio (€2490)
and with an additional PowerBox 6pro NCore Follower for LX521.4 (+€2490)
See Burning Amp 2016 and Open House 2017 and PB 6pro PDF
Worldwide shipping in 4 parcels: e.g. EU xx€ / US&CAN xx€ / World xxx€, plus €45 insurance
EU residents add 19% VAT
Includes License/plan fee to www.linkwitzlab.com
Contact: Dr. Frank Brenner, info@magicLX521.com
Plans/License is required to purchase kits and assembled systems. | Terms & Conditions |
Send proof of Plans/License ownership to <plans@magicLX521.com>, if already bought.